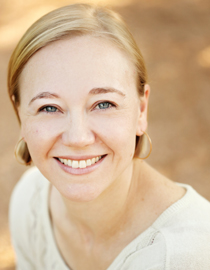 Kristen C. Maitland, Ph.D.
MIC Director, Associate Professor
Dr. Kristen Maitland is an associate professor in the Department of Biomedical Engineering at Texas A&M University. Her research focuses on the development of optical instrumentation for improved detection and diagnosis of disease, primarily cancer and bacterial infection.
Google Scholar Profile

Dr. McIntosh joined the Microscopy and Imaging Center in January 2018 to oversee daily operations of the Center. He received his Ph.D. in Physics from Texas A&M University in August 1998.  He has extensive experience in fluorescence spectroscopy and imaging including confocal and multiphoton laser scanning microscopy, fluorescence photobleaching recovery (FPR) fluctuation correlation spectroscopy (FCS), and fluorescence lifetime imaging (FLIM).

Stan Vitha received his Ph.D. in Cell and Molecular Biology in 1995 from the University of South Bohemia, Czech Republic. His graduate research was conducted in the Institute of Plant Molecular Biology (Czech Academy of Sciences, České Budějovice), DeMontfort University, Leicester, England and University of Bonn, Germany. After postdoctoral research with Dr. Fred Sack at Ohio State University and with Dr. Katherine Osteryoung, first at University of Nevada, Reno, then at Michigan State University in East Lansing,  Stan joined the Microscopy and Imaging Center in August 2004. He is responsible for light microscopy imaging, training of users on optical microscopes and biological sample preparation for regular TEM imaging. His current interests are chloroplast division, optical imaging techniques, Image restoration (deconvolution)  and image analysis.  For instrument services, training, or other questions regarding the Zepto Plasma Cleaner, American Optical Heavy Duty Sliding Microtome, Microm Rotary Microtome, Reichert Ultracut Microtome, Leica EM AFS2, ICE High Pressure Freezer, Pelco Microwave, Axiophot, Olympus Confocal, Leica SP8 confocal, or Leica DM6B upright microscope please contact Dr. Vitha.

Tom Stephens is an Assistant Research Scientist. He has been at the MIC for over 30 years. Tom is originally from Wisconsin. He received his B.S. degree at the University of Wisconsin in Environmental Science and M.S. degree from Texas A&M in Zoology. His research interests include aculeate hymenopteran ecology and evolution. For instrument services, training, or questions regarding the Pelco EasiGlow Glow Discharge Apparatus, Cressington 208HR sputter coater, Cressington 108 sputter coater, Quanta, or Vega please contact Mr. Stephens.

Rick Littleton is a Senior Research Associate with the Microscopy and Imaging Center. He joined the MIC staff in 1994 after working in the graphic design and photography industry then later as a consultant in wetland ecology and management. His duties include training, operation, and maintenance of the JEOL 1200 Transmission  Electron Microscope, training on the Nikon Stereo light microscope, and assisting in training and operation on the JEOL 6400 Scanning Electron Microscope. Rick's duties also include preparation and microtomy of TEM samples using the Ultracut E Microtome and overseeing the Center's entire photographic facilities.
Rick received a B.S. degree in Dairy Manufacturing from Texas A&M University in 1982 and a B.S. in Wildlife Ecology in 1992. Prior to working for the MIC he consulted on wetland delineation projects using physiological and morphological adaptation of plant species occurring in potential wetland areas. Rick also worked to identify the impact of bird populations as they relate to plant diversity in the management of seasonally flooded wetlands. For instrument services, training, or questions regarding the JEOL 1200, JEOL 2010, Cressington 308 Evaporative coater, Fischione 1010 Ion mill, or Leica UC7 ultramicrotome please contact Mr. Littleton.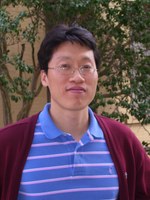 Dr. Hansoo Kim joined the Microscopy and Imaging Center at TAMU in January 2008. He received his Ph.D. in Materials Science and Engineering from the University of Florida at Gainesville in 2003. He preformed his postdoctoral research at the University of Pennsylvania before he became a research scientist at the University of North Texas. His research area has been synthesis and characterization of nanomaterials such as carbon nanotubes and metal oxide nanostructures, morphological study on ionic polymers (ionomers), and characterization of metallic composites.  Various kinds of conventional and advanced scanning as well as transmission electron microscopes have been major analytical tools for this research. His research interests are analysis of materials for crystallographic, physical and chemical properties using the analytical transmission electron microscopy TECNAI F20 Super Twin (ST).  For instrument services, training, or questions regarding the FEI TECNAI F20 please contact Dr. Kim.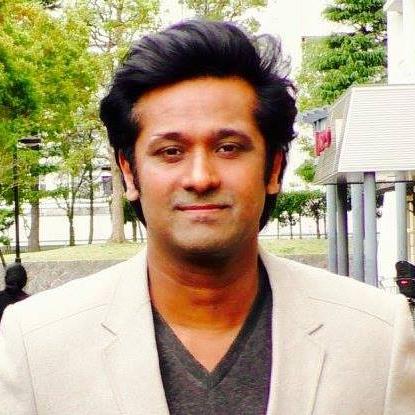 Dr. Anindito Sen joined the MIC in June 2018 to support cryo-TEM imaging, image processing, and sample preparation. For instrument services, training, or questions regarding the Tecnai G2 F20 cryo-TEM, cryo-holders, or the Vitrobot plunge freezing apparatus please contact Dr. Sen.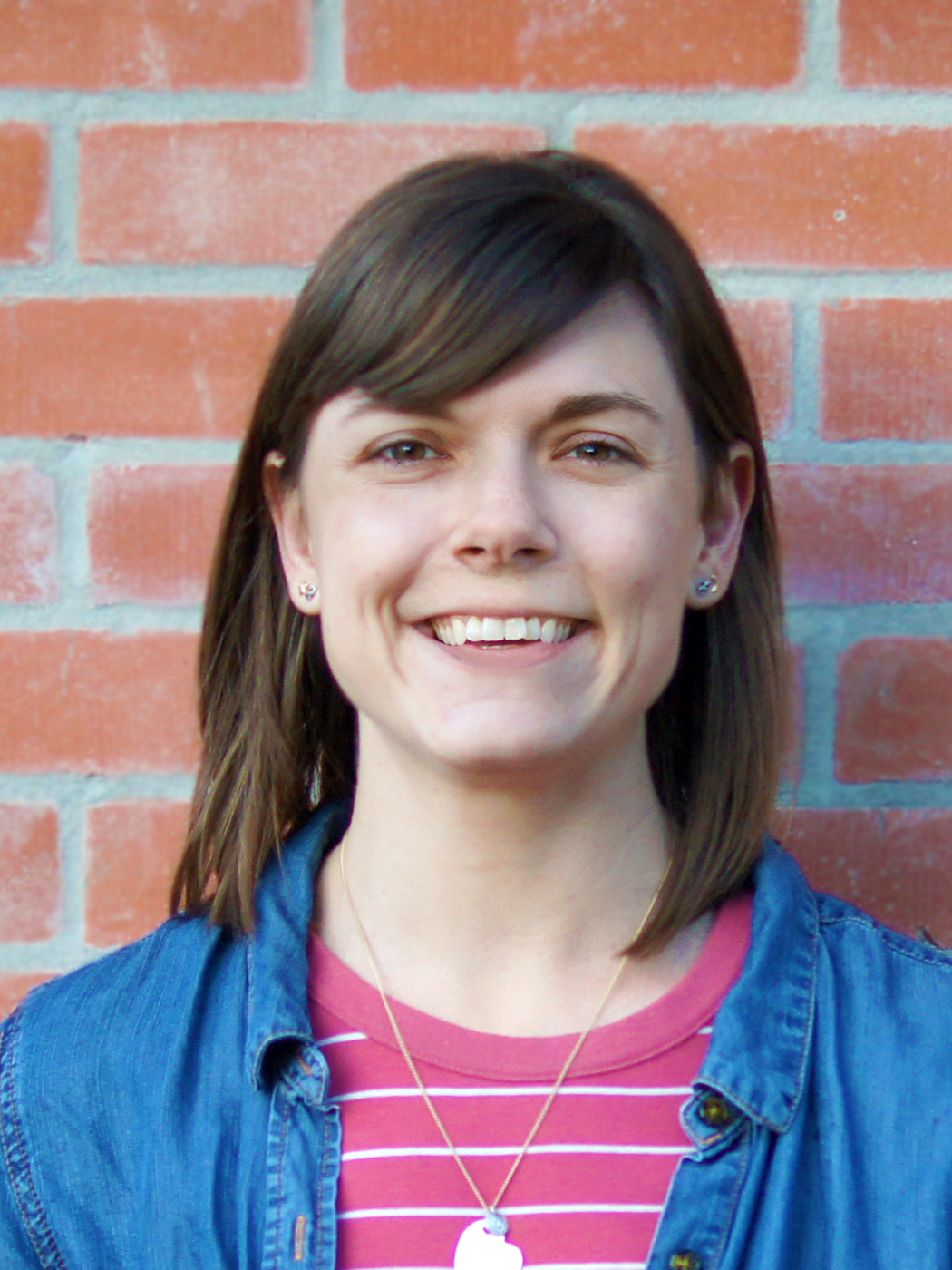 We have yet to understand how embryonic brain development gives rise to brain function and how deficits in this process lead to brain disorders.  To help improve this understanding, Dr. Holly Gibbs is interested in developing accessible microscopy, labeling, visualization, and bioimage informatics tools for creating multi-scale models of the emergence of brain structure and function.  She earned her Ph.D. in Biomedical Engineering from Texas A&M University in 2014 studying neurodevelopment in zebrafish using multi-photon microscopy with Dr. Alvin Yeh and Dr. Arne Lekven.  She joined the MIC in March 2019, where she is currently funded as an Imaging Scientist by the Chan Zuckerburg Initiative.  This grant program aims to provide imaging cores with support for accelerating the adoption of novel imaging techniques and open source processing software at their institutions.  For instrument services or training on the Z.1 Lightsheet or help with custom image processing needs, please contact Dr. Holly Gibbs.
Ms. Montgomery joined the Microscopy and Imaging Center in February 2019 as Technical Laboratory Coordinator.  She received her BS in Biology from Lubbock Christian University and worked for Biomedical Engineering as a Technical Laboratory Coordinator.  Ashlyn coordinates  the daily operational activities of the MIC to ensure adherence to lab standards and practices as well as the integration of iLab, procurement of laboratory equipment and supplies, chemical storage, safety labeling and inventory control. For questions about daily operations, scheduling tours, billing issues, lab safety, or other administrative issues please contact Ashlyn Montgomery.

Dr. Michael Pendleton
Research Associate (Retired)
Mike Pendleton received his Ph.D. in anthropology from Texas A&M University in 1993. He has been employed as an archeological surveyor in a national forest, as a consultant at archeological sites, and as a biological technician for the Southern Plains Agricultural Research Center, Agricultural Research Service, U.S.D.A. He studied, for instance, insect migration and foraging patterns by the analysis of pollen adhering to their bodies. Mike has mainly used SEM techniques for his archeological and biological research. In the Center, he was responsible for the Tescan Vega SEM before his retirement in September 2018.