Pelco Biowave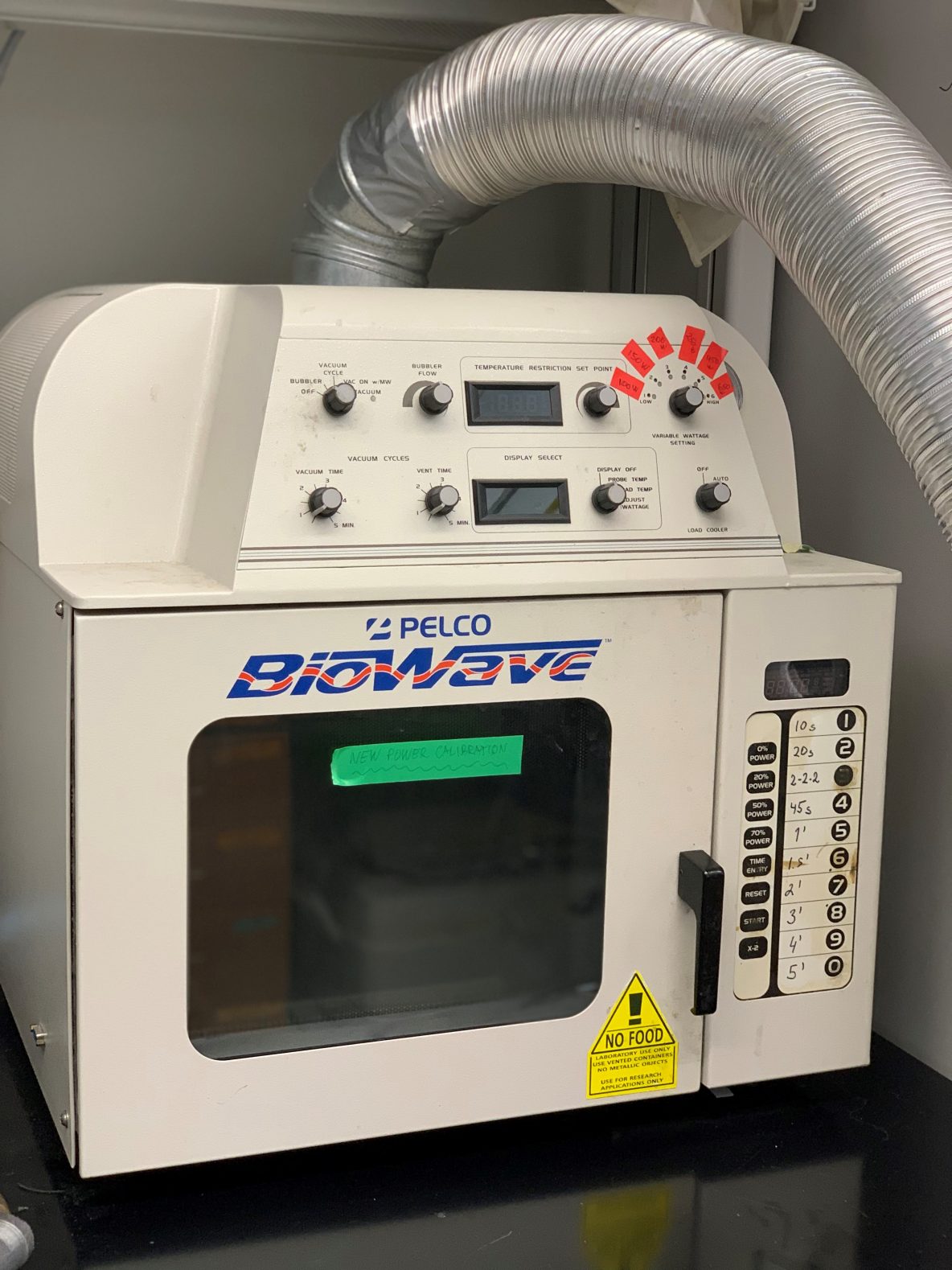 This is a cold microwave oven that permits efficient and effective fixation, dehydration, embedding, staining, and immunostaining for electron as well as optical microscopy. It is particularly helpful with specimens that are difficult to process (such as zebrafish embryos, myelinated nerve tissues, etc.). Samples that contain fluorescent proteins can preserve their fluorescence much better when processed via microwave-assisted aldehyde fixation. This microwave has adjustable wattage, is equipped with a vacuum chamber, a ColdSpot plate for cooling, and accessories for sample handling/rapid polymerization. Sample processing time is much shorter with this system than traditional protocols.
for more sample preparation services, training or other questions
please contact Dr. Stanislav Vitha, stanvitha@tamu.edu.
---
Helpful Hints: