TFS Helios 5 CX DualBeam CRYO FIB-SEM
Pricing
$65/Hour
TAMU Users & Federal Government Agency Users
$55/Hour

Off-Peak & Automated Runs
(TAMU Users & Federal Government Users only)
5:00 p.m. - 8:00 a.m.

$130/Hour
$260/Hour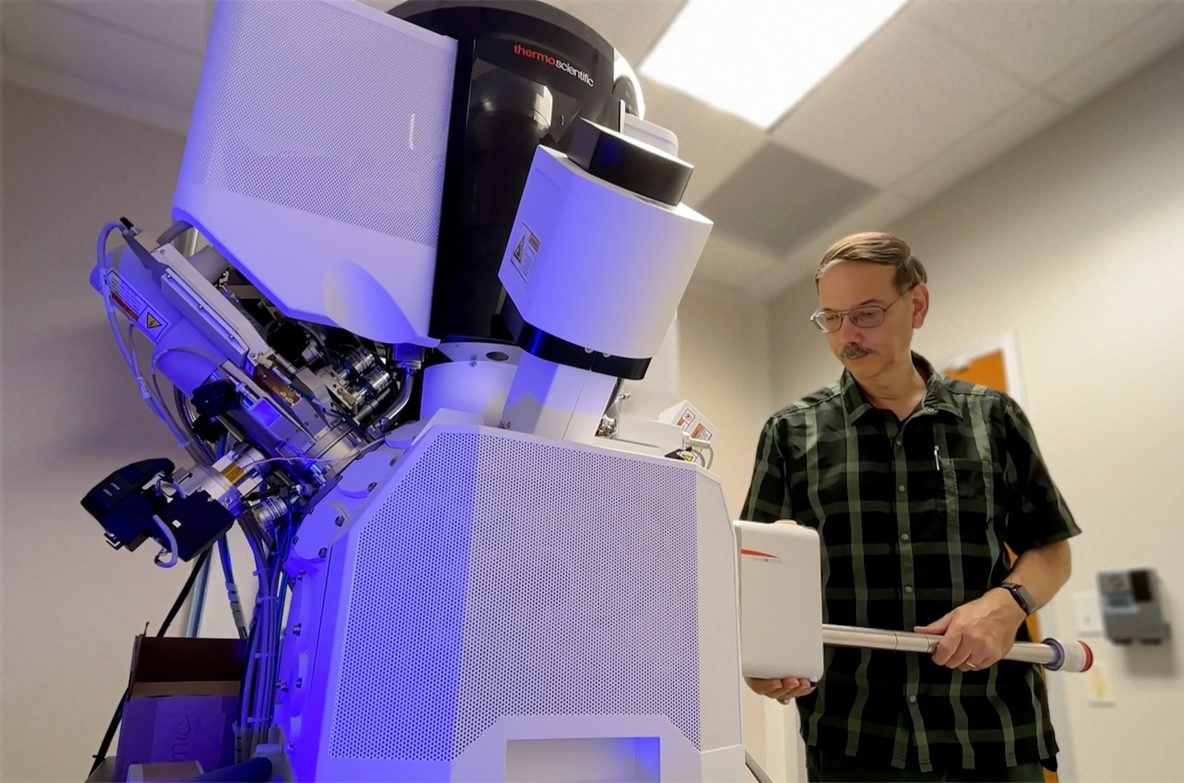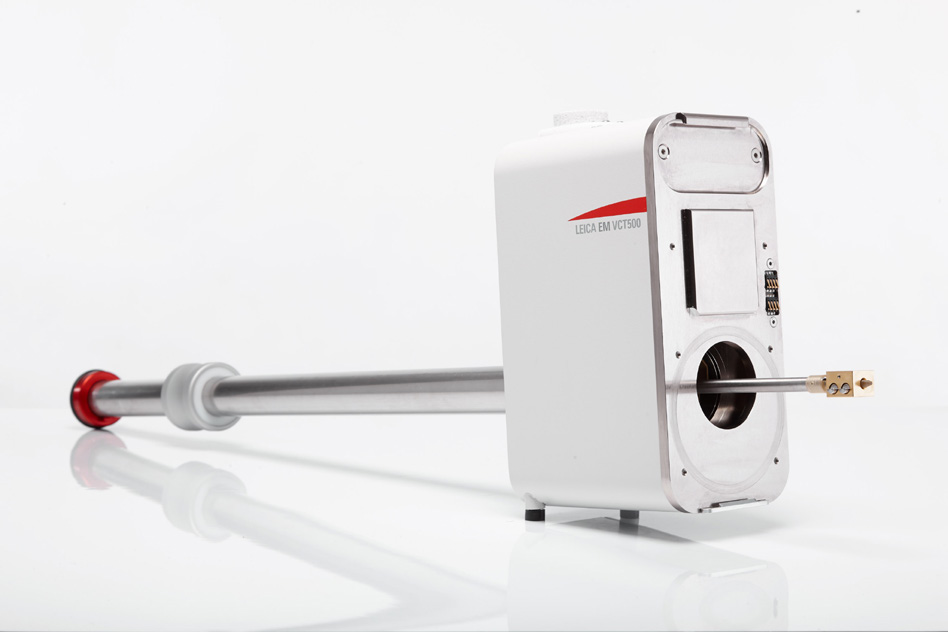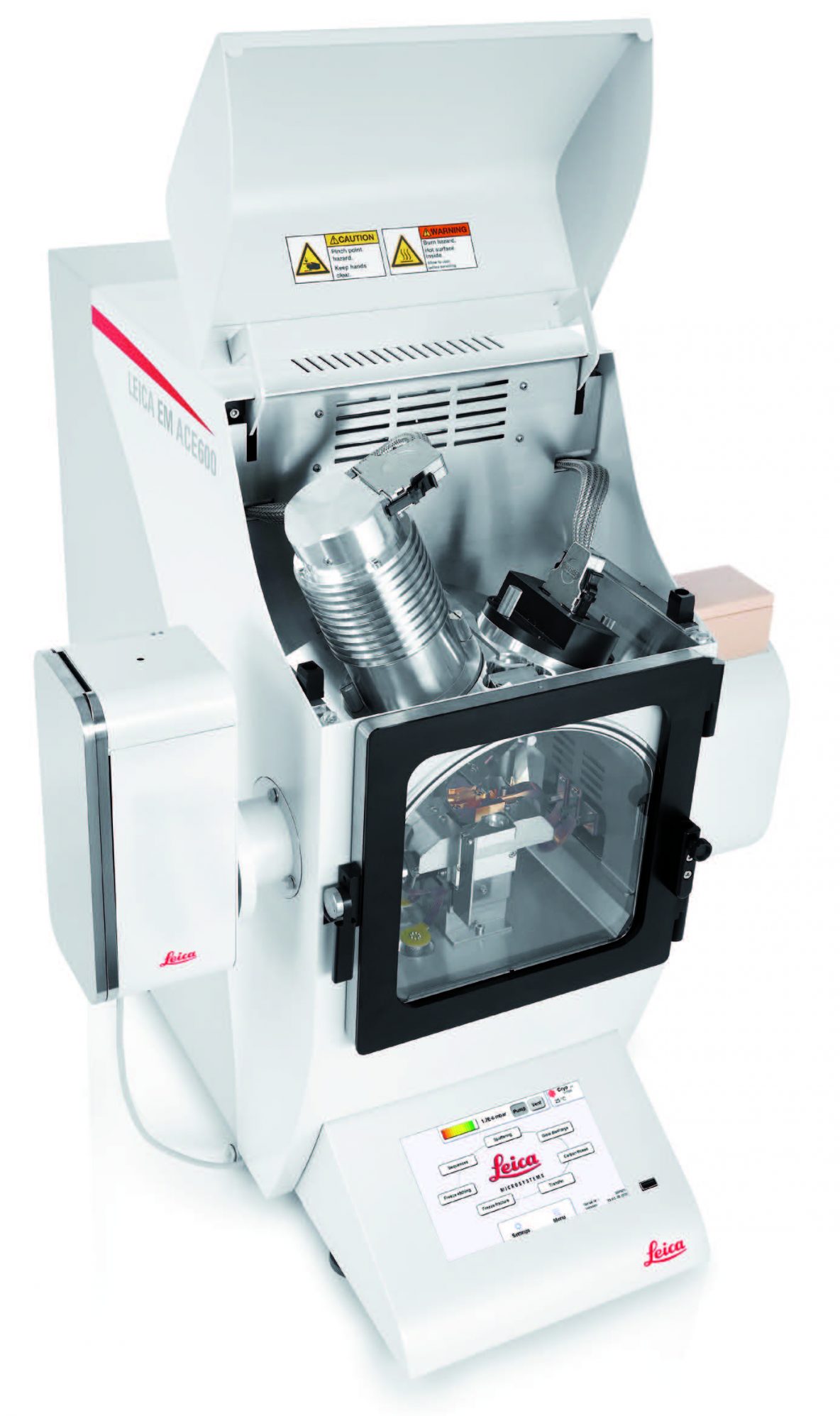 Capabilities:
World's leading DualBeam Helios 5 platform has automatic alignments to make sure that every user is able to acquire world class images for a variety of applications.
360 degree infinite rotation cryo stage allows for TEM sample prep with the cryo EasyLift (CLO) nanomanipulator along with making the Helios an analytical powerhouse. Heaters within the stage and CLO allow for temperature adjustment from room temperature down to approximately -190C.
MultiChem GI deposition allows for up to 6 chemistries to be deposited and mixed in situ which makes the Helios a materials innovation engine. Presently with carbon, tungsten, and platinum.
Highest-quality, site-specific, sample preparation for TEM and APT using new high throughput Tomahawk HT Ion Column
Fastest and easiest, fully automated, unattended, multisite in situ and ex situ TEM sample preparation and cross sectioning using AutoTEM 5 Software
Shortest time to nanoscale information for users with any experience level using best-in-class Elstar Electron Column featuring SmartAlign and FLASH technologies
Most complete sample information with sharp, refined and charge-free contrast from up to six integrated in-column and below-the-lens detectors
Highest-quality, multi-modal subsurface and 3D information with the most precise targeting of the region of interest using optional Auto Slice & View 4 (AS&V4) Software
Fast, accurate and precise milling and deposition of complex structures with critical dimensions of less than 10nm
Artifact-free imaging based on integrated sample cleanliness management and dedicated imaging modes such as DCFI and SmartScan Modes
Specifications:
Optics:
Elstar ultra-high-resolution field emission SEM column with magnetic immersion objective lens and high-stability Schottky field emission gun
SmartAlign for user-aligments-free technology
60-degree dual objective lens with pole piece protection allows tilting of larger samples
Automated heated apertures to ensure cleanliness and touch-free aperture exchange
Electrostatic scanning for higher deflection linearity and speed
ThermoScientific Constant Power Lens Technology for higher thermal stability
Integrated Fast Beam Blanker
Beam deceleration with stage bios from 0V to -4kV
Minimum source lifetime of 12 months
Resolution:
0.6nm at 30kV
0.6nm at 15kV
1.0nm at 1kV
0.9nm at 1kV
Stage:
XY range: 110mm
Z range: 65 mm
Rotation: 360 degrees
Tilt range: -15 degrees to +90 degrees
Maximum sample height: clearance 85mm
Maximum sample weight: 500g any stage position, up to 5 kg at 0 degree tilt
Maximum sample size: 110mm with full rotation
Leica EM VCT500
Vacuum cryo transfer system for contamination-free transfer of your sample from preparation and analysis instrument by a shuttle and load lock.
EM ACE600
High vacuum coater used in conjunction with the TFS-Helios 5 CX DualBeam with Cryo and Transfer VCT500 loader.
Software for Computational Analysis
Auto Slice and View 4.0 (AS & V4) software acquires high-resolution data by milling serial sections (slices) of a specimen with a focused ion beam and then imaging and/or mapping each slice generating large stack of images.
The stack of images and their parameters are seamlessly read from the data headers of the images with Amira and Avizo software package thus allowing the user to generate 3D electron density maps of the specimen.
Quick data transfer and fast computational image processing allows users to visualize their results while rest of data acquisition is still underway.
Automatic Artificial Intelligence software package Aivia offers the users for quick and easy segmentation results.
for imaging services, training or other questions
please contact Anindito Sen, andysen@tamu.edu.