FEI Tecnai G2 F20 ST FE-TEM – Materials
Pricing
$65/Hour
TAMU Users & Federal Government Agency Users
$55/Hour
Off-Peak & Automated Runs
(TAMU Users & Federal Government Users only)
5:00 p.m. - 8:00 a.m.
$130/Hour
Other Universities
$260/Hour
Industry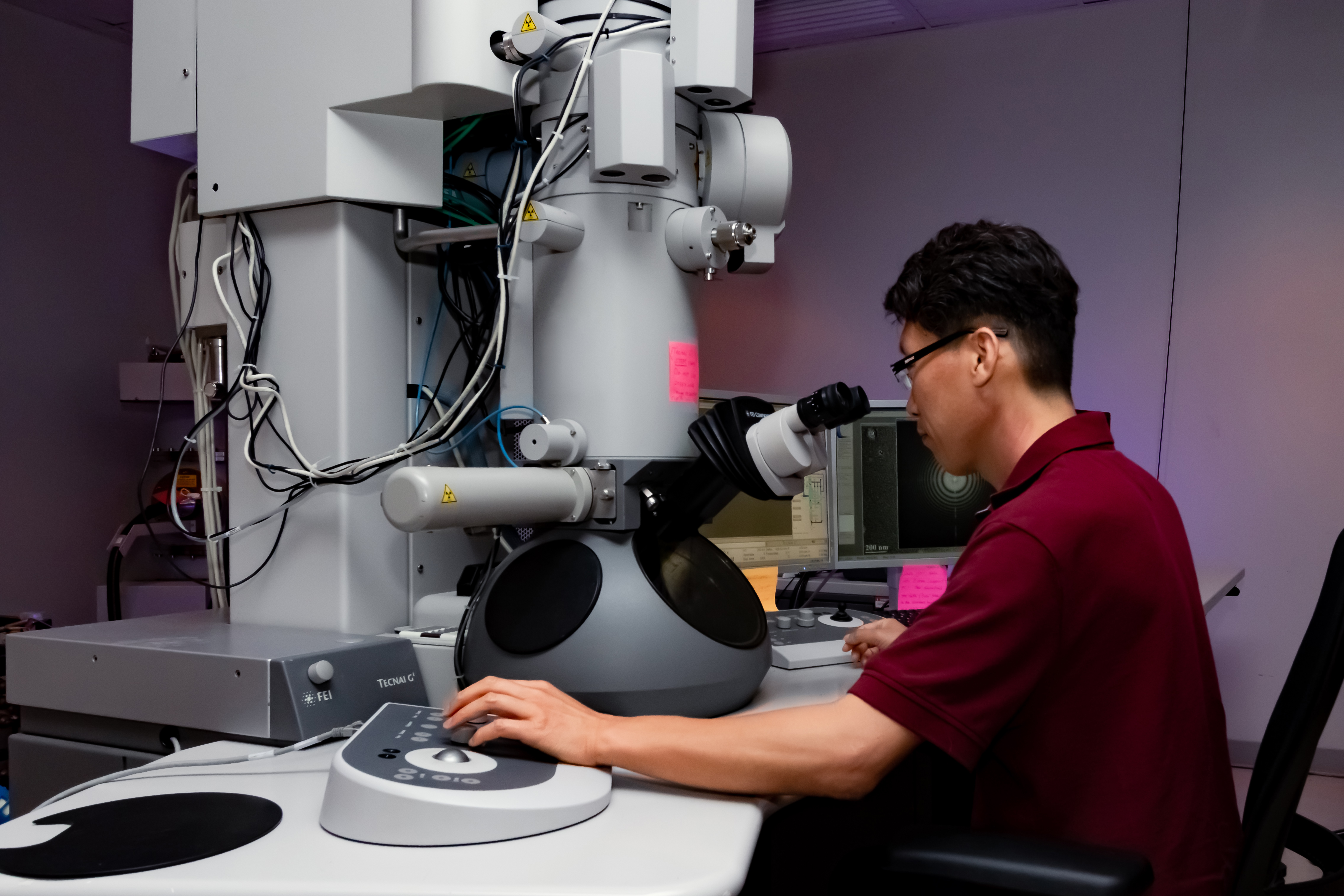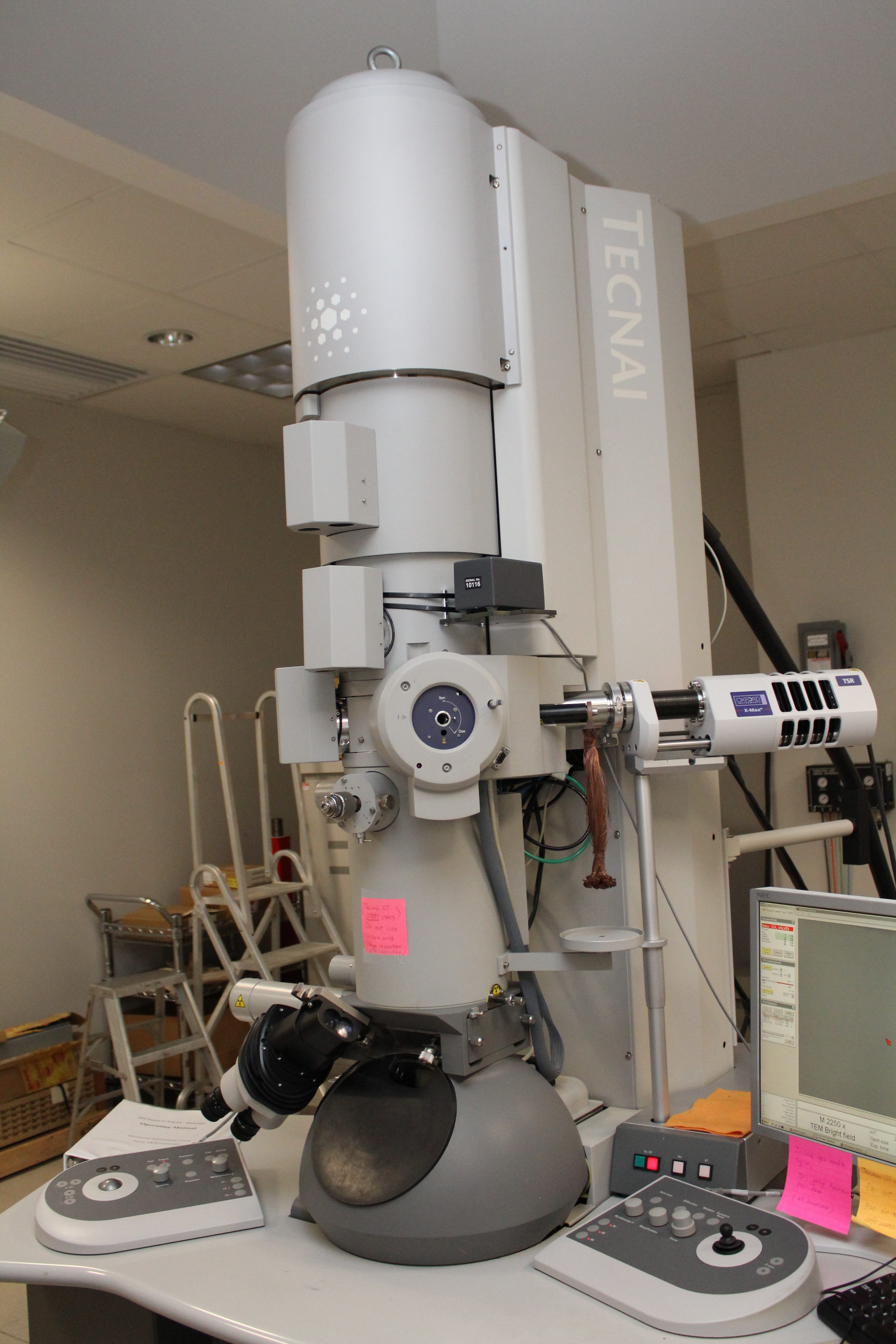 Capabilities:
Morphological, crystallographic, and elemental analysis of bulk and nanoscale materials.
Specifications:
Source:
ZrO₂/W (100) Schottky Field Emitter (FEG) with S-Twin objective lens
Fully computer-controlled and automated apertures

Detector:
Fischione ultra-high resolution STEM HAADF detector
Oxford instruments EDS detector (point, line, and area profiling)
Resolution:
0.24nm point resolution
Focus Range:
0.15nm information limit
Magnification:
TEM mode 21.5x-1050kx
STEM mode 10x-330Mx
Field of View:
TEM mode 30-4600mm
Voltage:
200kV
Stage:
Fully computer-controlled, eucentric side-entry, high stability CompuStage
Single and double tilt specimen holders (ɑ = ± 40°)


Camera:
Gatan 2k x 2k CCD camera
Orius SC200 2k x 2k camera
Software:
Support PC set-up with Inspect 3D for tomographic reconstructions
Xplore3D for automated tomographic tile series acquisition in TEM or STEM mode
For imaging services, training or other questions
please contact Dr. Hansoo Kim, luminesc@tamu.edu.
---
Helpful Hints:
Download the Tecnai ST Training Policy
To acquire good images on the TEM, sample thickness should typically be ≲
100nm.