Leica DM 6B
Pricing
$25/Hour
TAMU Users & Federal Government Agency Users
$20/Hour
Off-Peak & Automated Runs
(TAMU Users & Federal Government Users only)
5:00 p.m. - 8:00 a.m.
$50/Hour
Other Universities
$110/Hour
Industry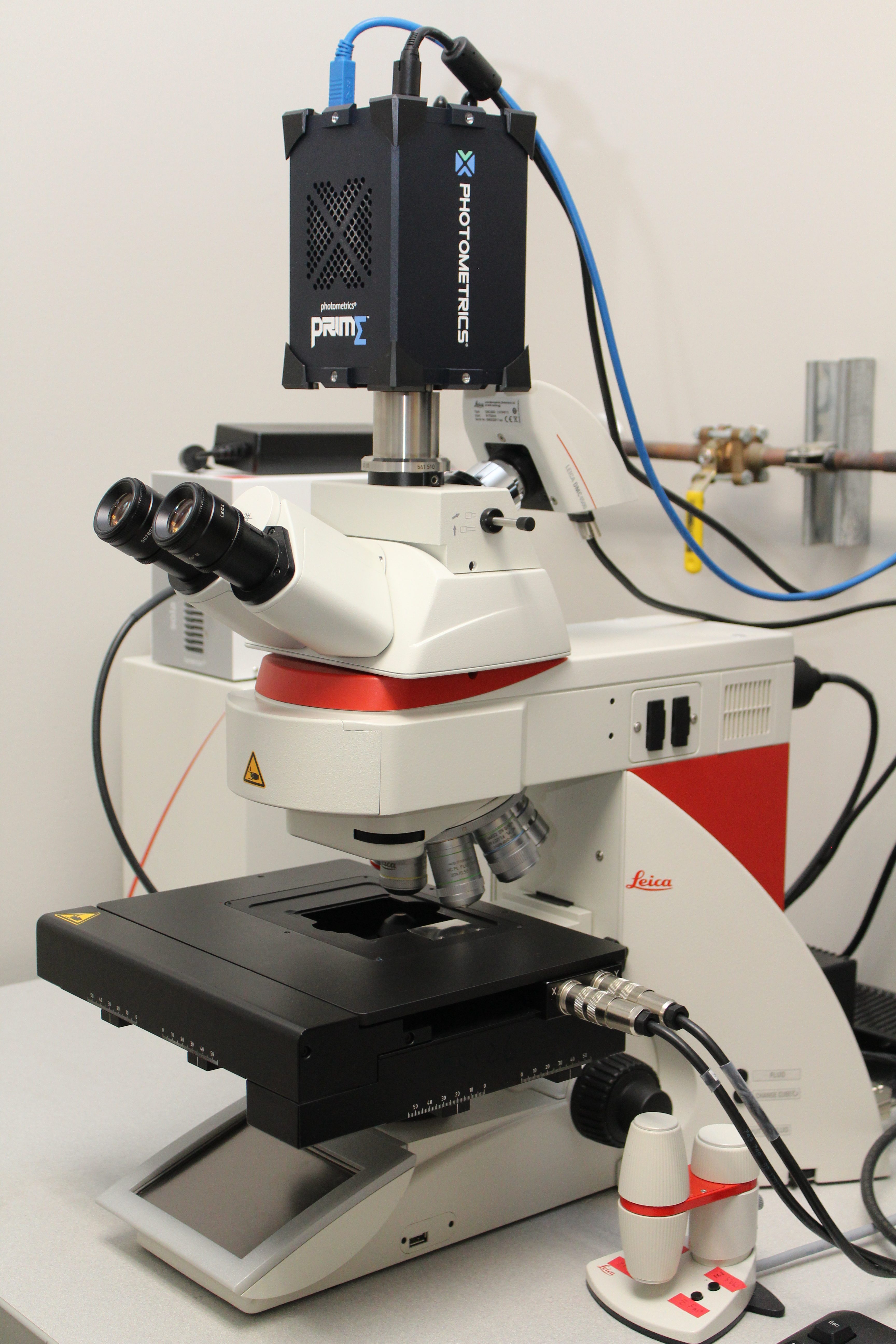 Capabilities:
Upright motorized microscope with fluorescence, phase contrast, DIC, polarization, and image stitching.
Specifications:
Imaging Modes:
Transmitted light- Brightfield, Polarized Light, Phase Contrast (with 10x, 20x objectives), DIC (with 40x, 63x objectives)
Fluorescence-LED light source with filter sets for DAPI, GFP, Cy3, Cy5, CFP, and YFP
Objectives:
1.25x/0.04, 2.5x/0.07, 5x/0.15, 10x/0.32, 20x/0.55, 40x/0.60 dry, and 63x/1.4 oil immersion.
Camera:
Leica DM4500 5-megapixel color camera
Leica DFC9000 GT sCMOS, higly sensitive, low noise camera for weak fluorescence signal
Stage: The microscope scanning stage combined with image stitching allows large samples to be imaged or the entire microscope slide at high resolution.
Software:
FOR IMAGING SERVICES, TRAINING, AND QUESTIONS
Please contact Dr. Stanislav Vitha, stanvitha@tamu.edu.
---
Helpful Hints:
Download: DM6B Training Policy